Bathrooms
We can give your bathroom an update or a whole new layout.
This Mexican Resort inspired bathroom had everything re-arranged with the exceptions of the toilet location and the tub.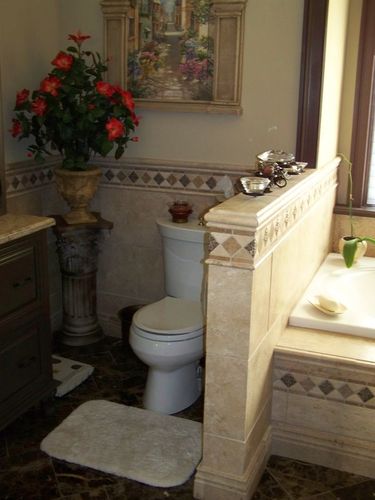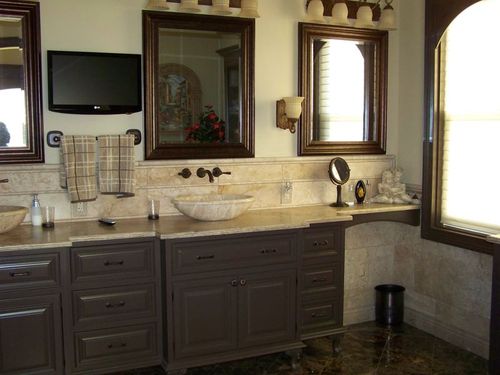 This wall use to house the shower with a door to the master closet on the right.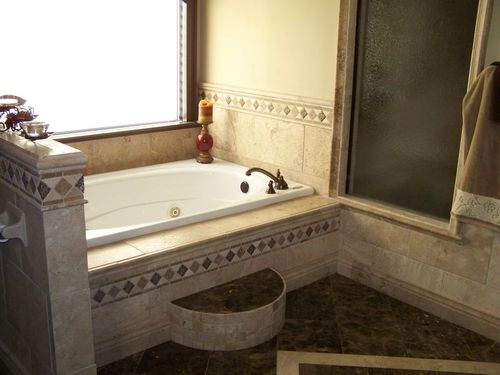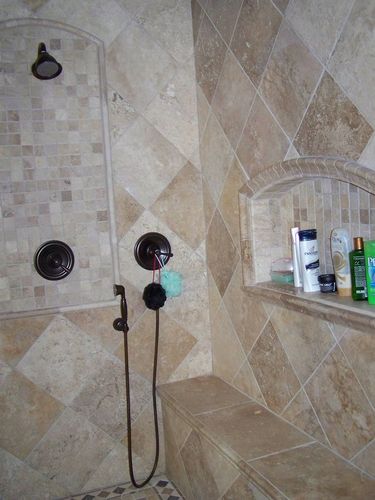 This large shower has lights and is where the old vanity use to be.